Victories and Settlements
TOTAL RECOVERED
$27+ Million
NOVEMBER 2022
$895 Thousand
SEPTEMBER 2022
$3.25 Million
FEBRUARY 2021
$1.45 Million
SEPTEMBER 2020
$6.5 Million
DECEMBER 2018
$1.5 Million
Employees Experiencing Workplace Discrimination: We Work For You
Bokhour Law Group stands out as one of the foremost providers of premier legal services in the field of workplace discrimination. With an exceptional track record of delivering successful outcomes, our firm has been committed to providing unparalleled legal representation for a wide range of discrimination cases. Our areas of expertise encompass cases of discrimination based on race and ethnicity, disability, age, gender identity, pregnancy status, and other related matters. 
As an employee, you have the fundamental right to be free from any form of discrimination or harassment in the workplace. We recognize the gravity of this responsibility and work diligently to ensure that your rights are fully protected. Our team of highly skilled and experienced attorneys will advocate tirelessly on your behalf to secure the compensation you are entitled to, while holding all culpable parties accountable for their actions.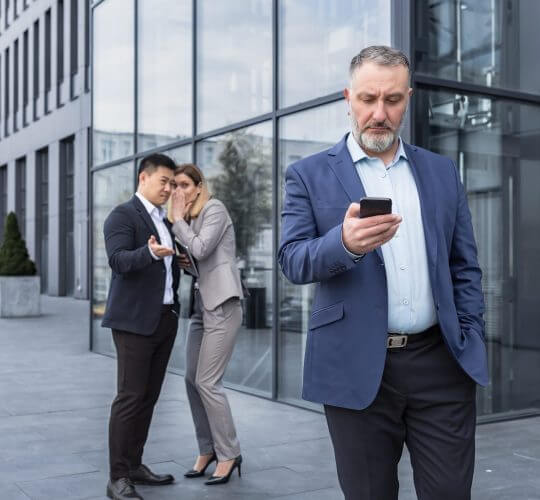 We'll Pursue Your Case to the Fullest Extent of the Law
Should you require the services of a top-tier workplace pregnancy discrimination lawyer, disability discrimination lawyer, or age discrimination lawyer, we are readily available to assist you. We welcome the opportunity to discuss your case and provide you with the highest level of legal support. 
Our extensive experience in handling discrimination cases allows us to provide the highest quality legal representation to our clients. Our primary objective is to ensure that you receive the justice you deserve for any harm suffered due to discrimination. California's Fair Employment and Housing Act (FEHA) strictly prohibits employment discrimination based on factors such as race, religion, age, sexual orientation, gender identity, and pregnancy status. 
Discrimination is illegal at every stage of employment, including in job advertisements, applications, screenings, interviews, hiring, promotions, demotions, work conditions, and in other areas. We are committed to protecting your rights and will aggressively pursue the offending party. Employers who engage in discriminatory practices must be held accountable for their actions. 
Let's Put a Stop To The Discrimination In Your Workplace Today
As a leading workplace discrimination law firm in California, we specialize in sexual discrimination and racial discrimination cases. Our team of highly skilled and experienced attorneys is dedicated to delivering top-tier legal representation to employees across California. You can trust us to handle your case with the utmost professionalism and expertise. 
In our eyes, no one is above the law.
If you have been a victim of workplace discrimination, please call our office at 951-724-4693 to match with an attorney immediately. 
What Our Clients Say About Us
"I endorse this lawyer. He is a very knowledgable and talented attorney and provides great service to his clients."
Farzin Hatanian
"I've known Mr. Bokhour within the legal community for a long time. I have always admired his integrity, ability to solve his clients' problems, professionalism, and polished work product. I highly recommend Mr. Bokhour and fully endorse his services."
Eliot Houman
"I endorse this lawyer. Mehrdad has been an avid employment litigator for a while, and he is very good at what he does. He treats his clients with respect and is responsive. His dedication to client services is unmatched. I would recommend Mehrdad to anyone looking for a strong and knowledgeable employment attorney."
Joshua Falakassa
"Mehrdad is a tremendous attorney. He is an extremely dedicated advocate who goes the extra mile for each of his clients. He is absolutely an attorney that I would want to have in my corner."
Andrew Malatesta
"Mehrdad is very knowledgeable in labor and employment law. He employs creative strategies and is a zealous advocate for his clients. I fully endorse him."
David Bibiyan
Positive: Professionalism, Quality, Responsiveness, Value
Highly Satisfied with our experience.
Mehrdad Bokhour and Sanjay Bansal, we are thankful for your honesty, for the excellent customer service, and for being with us every step of the way.
You guys are amazing.Thank you once again for everything you do.
Hector and Carmen Torres
© 2023 · Bokhour Law Group