Victories and Settlements
TOTAL RECOVERED
$27+ Million
NOVEMBER 2022
$895 Thousand
SEPTEMBER 2022
$3.25 Million
FEBRUARY 2021
$1.45 Million
SEPTEMBER 2020
$6.5 Million
DECEMBER 2018
$1.5 Million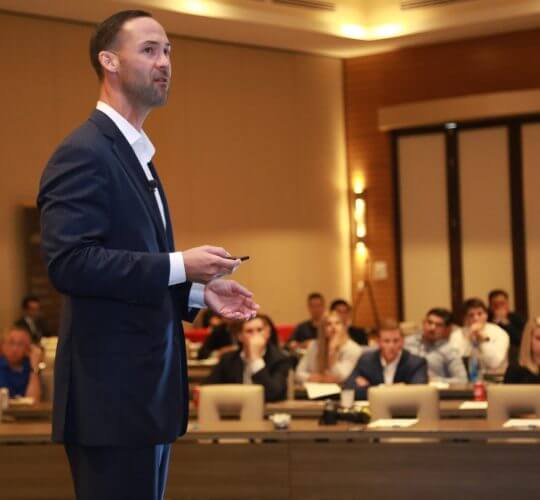 Fighting For Workers Facing Wage Theft
At Bokhour Law Group, we are passionate about advocating for the rights of California's workforce, particularly in the area of wage and hour violations. Wage theft, misclassification, and other forms of exploitation are all too common in the workplace, and we believe that employees deserve fair treatment and compensation.
Our team of experienced attorneys handles cases involving unpaid wages, overtime violations, missed breaks, and retaliation. We understand the complex laws and regulations surrounding wage and hour violations, and we are committed to fighting for justice on behalf of our clients. 
In addition to wage and hour violations, we also represent employees who have faced discrimination, workplace abuse, and harassment-related claims. If you believe you have been a victim of a labor or employment violation in California, our employee rights attorneys are here to evaluate your case and help you get the compensation you deserve.
Law-Breaking Employers Must Be Held Accountable
We are dedicated to protecting the rights of California workers, and one of our primary focuses is on wage and hour violations. The federal Fair Labor Standards Act and California labor laws exist to ensure that workers receive accurate compensation and a safe working environment. However, violations of these laws occur all too frequently. 
Our experienced employment lawyers have helped tens of thousands of employees receive claims totaling over 75 million dollars. We are here to help if you have experienced violations such as off-the-clock work, misclassification as exempt from overtime, misclassification as an independent contractor, improper timekeeping, retaliation against protected activities, discrimination, or harassment.
Employers who commit egregious labor and wage violations must be held accountable. We won't let them get away with it in your case. If you need a retaliation attorney or a whistleblower attorney, we are here to help. Contact us now to speak with one of our attorneys and begin building your case.
Let's Set the Record Straight; No One is Above the Law
Your rights as an employee are protected by various state and federal agencies, such as the Equal Employment Opportunity Commission (EEOC) and the California Department of Fair Employment and Housing. If you have experienced mistreatment or discrimination in the workplace, you have the right to take legal action. 
Our experienced lawyers specialize in representing claims related to racial discrimination, disability discrimination, pregnancy discrimination, sexual harassment, wrongful termination, and other workplace abuses. We are committed to fighting for your rights and holding employers accountable for their actions. 
If you believe your rights have been violated, don't hesitate to contact us. We will provide the expert representation you need to seek justice and protect your rights as an employee. Call us today at 951-724-4693 to schedule a consultation.
What Our Clients Say About Us
"I endorse this lawyer. He is a very knowledgable and talented attorney and provides great service to his clients."
Farzin Hatanian
"I've known Mr. Bokhour within the legal community for a long time. I have always admired his integrity, ability to solve his clients' problems, professionalism, and polished work product. I highly recommend Mr. Bokhour and fully endorse his services."
Eliot Houman
"I endorse this lawyer. Mehrdad has been an avid employment litigator for a while, and he is very good at what he does. He treats his clients with respect and is responsive. His dedication to client services is unmatched. I would recommend Mehrdad to anyone looking for a strong and knowledgeable employment attorney."
Joshua Falakassa
"Mehrdad is a tremendous attorney. He is an extremely dedicated advocate who goes the extra mile for each of his clients. He is absolutely an attorney that I would want to have in my corner."
Andrew Malatesta
"Mehrdad is very knowledgeable in labor and employment law. He employs creative strategies and is a zealous advocate for his clients. I fully endorse him."
David Bibiyan
Positive: Professionalism, Quality, Responsiveness, Value
Highly Satisfied with our experience.
Mehrdad Bokhour and Sanjay Bansal, we are thankful for your honesty, for the excellent customer service, and for being with us every step of the way.
You guys are amazing.Thank you once again for everything you do.
Hector and Carmen Torres
© 2023 · Bokhour Law Group