Victories and Settlements
TOTAL RECOVERED
$27+ Million
NOVEMBER 2022
$895 Thousand
SEPTEMBER 2022
$3.25 Million
FEBRUARY 2021
$1.45 Million
SEPTEMBER 2020
$6.5 Million
DECEMBER 2018
$1.5 Million
Proven Results and Maximum Recovery in FMLA Claims
At Bokhour Law Group, we understand the importance of balancing work and family responsibilities. The Family and Medical Leave Act (FMLA) is a federal law that provides eligible employees certain rights for family and medical reasons. As a leading employment law firm in California, our team of experienced FMLA attorneys is here to help you understand your rights under this important law. We've secured compensation totaling over 75 million dollars for our clients.
If you're facing challenges at work due to your need for medical leave, pregnancy, or caring for a family member, we can help. Our attorneys have extensive experience in all aspects of FMLA claims and can provide you with the guidance and support you need to navigate the legal process. If you have been denied your legal rights, we will fight for your fair compensation.
We believe that all employees deserve to be treated fairly, and we will not rest until justice is served. Contact us today to speak with an FMLA attorney who can provide the representation you need.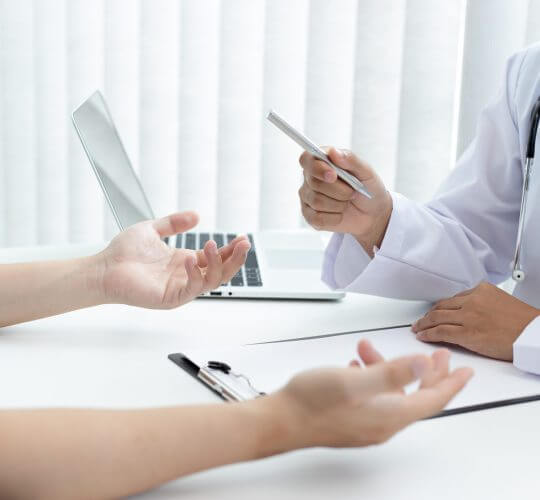 Bokhour Law Group Stands Firmly With California Employees
We dedicate ourselves to protecting the rights of employees in California, and our experienced attorneys have helped countless clients navigate the complexities of FMLA. We will leave no stone unturned when it comes to getting you maximum compensation.
As experts in California employment & labor law, our lawyers have the experience and skill needed to successfully represent you throughout all aspects of FMLA-related claims. Bokhour Law Group also handles cases related to wrongful termination, retaliation, discrimination, and other employment-related disputes.
Defending Your Federally Protected FMLA Rights
Even though the FMLA is a federal law that protects the rights of eligible employees to take leave for family and medical reasons, many employees face challenges in exercising their rights under this law. At Bokhour Law Group, we have a deep understanding of the complexities of FMLA law and proven results in securing maximum compensation, back-pay, and other forms of recovery. If you believe that your federally guaranteed FMLA rights have been violated, we want to help. Contact us today for a free consultation to begin your case.
In our eyes, no one is above the law. Call us today at 951-724-4693 to schedule your free consultation with one of our experienced FMLA attorneys.
What Our Clients Say About Us
"I endorse this lawyer. He is a very knowledgable and talented attorney and provides great service to his clients."
Farzin Hatanian
"I've known Mr. Bokhour within the legal community for a long time. I have always admired his integrity, ability to solve his clients' problems, professionalism, and polished work product. I highly recommend Mr. Bokhour and fully endorse his services."
Eliot Houman
"I endorse this lawyer. Mehrdad has been an avid employment litigator for a while, and he is very good at what he does. He treats his clients with respect and is responsive. His dedication to client services is unmatched. I would recommend Mehrdad to anyone looking for a strong and knowledgeable employment attorney."
Joshua Falakassa
"Mehrdad is a tremendous attorney. He is an extremely dedicated advocate who goes the extra mile for each of his clients. He is absolutely an attorney that I would want to have in my corner."
Andrew Malatesta
"Mehrdad is very knowledgeable in labor and employment law. He employs creative strategies and is a zealous advocate for his clients. I fully endorse him."
David Bibiyan
Positive: Professionalism, Quality, Responsiveness, Value
Highly Satisfied with our experience.
Mehrdad Bokhour and Sanjay Bansal, we are thankful for your honesty, for the excellent customer service, and for being with us every step of the way.
You guys are amazing.Thank you once again for everything you do.
Hector and Carmen Torres
© 2023 · Bokhour Law Group